Hello Reader,
In our house, it's an important time of year—it's Tour de France season.
My husband and I started watching this epic cycling event waaaaaay back when we were college students on a summer backpacking adventure in Spain. This was in the 1990s, folks!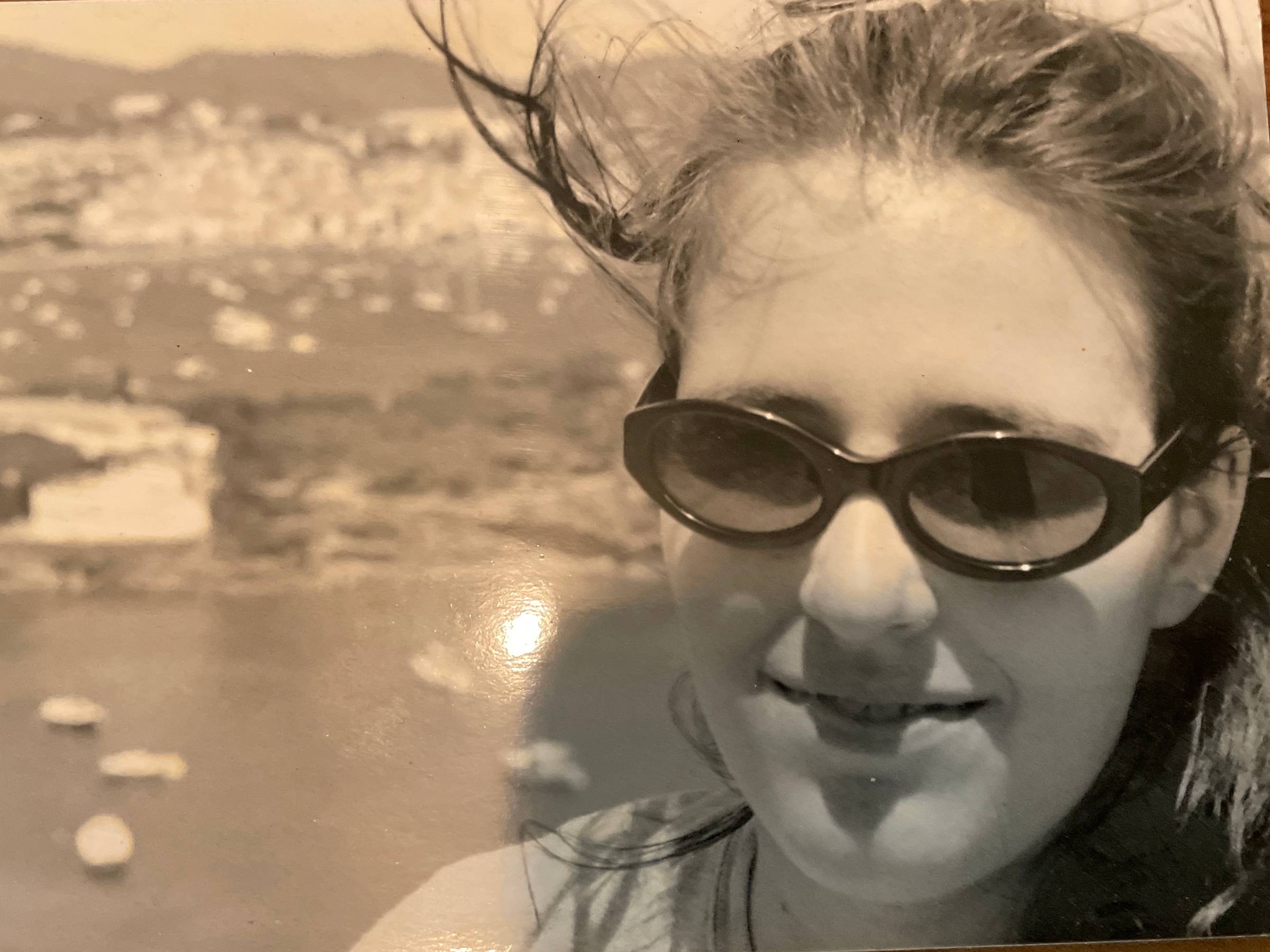 We ended up in beautiful beachside town in Catalonia, Cadaqués, and we found a charming pension (aka a cheap hotel type thing) that had something fancy: a television.
It was hot, we were tired. I'd gotten super bus sick on a way too exciting trip on a winding road through the mountains (we were college students, we took the cheap, slow, multi-stop bus).
And this little TV beckoned. The only thing on that was accessible to us without much Spanish language was the first day the Tour de France.
I grew up in rural Oregon—no one watched a three week long European bike race. Sure, I'd heard of it, but I'd never seen a minute of it until that afternoon in a random schoolhouse turned budget hotel.
From that point on, it's basically become an annual tradition that we watch all three weeks of this bonkers bike race. Over the years, what my nerdy brain come to love most is seeing strategy in action.
What a lot of people don't realize is that this sort of competitive cycling is a team sport. So, you'll see people on the same team, all working together towards several different shared goals.
someone may be the team's best chance for an overall (general classification) top ten finish for the whole three weeks

someone else may be an amazing climber and be working towards getting the King of the Mountains win

another person may be a great sprinter

others may be incredible at helping a sprinter or a climber or a general classification rider reach their goal

then, of course, we've got team members in charge of fetching snacks and water and ice socks. (Is this the most important role? I'd argue yes—no one can win if they're hot and hangry!)
On any given day, there are also other, smaller goals.
On a flat stage, a team may plan to have their sprinter go for a win. Late in the tour, when riders are exhausted and injured and miserable, you may see some of the smaller, less talented teams try to make a go of it in a breakaway (when they try to get away from the big, main group of riders—the peloton—so they can win against a smaller group). Or, a team may decide that a day is a good one for their riders to take it easy because the opportunities just aren't there. Or a team may even decide to get in a breakaway for a short time if they want to get their sponsors some TV time to prove that the sponsorship is worthwhile.
Then, we've got ad hoc alliances across teams—people competing against each other will collaborate to work together towards a shared goal for a day or even a few kilometers. Or, people will team up to work against a team or rider that's causing everyone a problem. Oh, and the entire peloton coordinates "nature breaks" (this isn't birdwatching break, unfortunately), which equals more cooperation across teams.
You can see why I love it. When it's all working, there's a plan, everyone knows the plan, everyone believes in the plan, and they follow the plan.
However, they also—because there are so many unknown and uncontrollable variables (weather, mechanicals, illness, injuries, fan interference, crummy roads, surprise tactics from other teams, a rider forgetting to eat), lots of decisions need to be made on the fly.
Sometimes these are bad decisions, sometimes these are amazing decisions.
This is what strategy is all about: Lots of micro moments, decisions, and risk taking based on the best information at the time and the plan that's been laid out.
A lot of times it works, a lot of times it needs adapting and tweaking, sometimes you need a new strategy because forces you never expected impacted it.
This is all strategy.
Understanding how all the goals and variables work together and having the right team to adjust and handle what comes at you is strategy.
I most often see people abandon their strategy when they believe it is a fixed, tactical set of actions rather than an elastic, movable, living thing. Of course it "doesn't work" if you don't allow your strategy to live and breath and grow.
Imagine if one of these teams riding 3,500 kilometers over three weeks didn't adjust their plans when a tire popped or a rider was injured or their best climber blew up on a mountain (uh, this is a metaphor used a lot in cycling—to my knowledge no one has ever literally exploded on Alpe d'Huez). What would the point even be? (Okay, this happens sometimes too, if we're being really real—but it's embarrassing for everyone.)
To bring this all back to our own realities, if you have ever declared that your strategy didn't work, what if you gave yourself permission to think of it differently?
Instead of carving your strategy in stone, what if it were written in pencil?
Talk soon,
Sarah
P.S. If you are considering working with me this fall, please do reach out now—my calendar is getting full and I'd hate for you to miss out! Reach out by hitting reply or apply here.